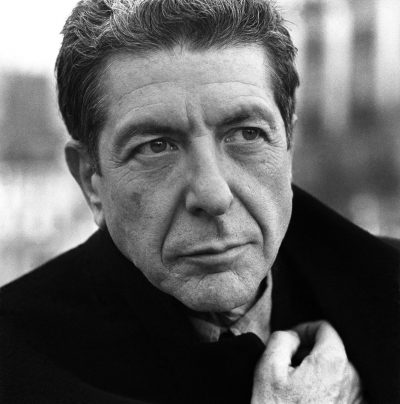 2016 – hey, that's no way to say goodbye
2-0-1-6 most unholy
an odd and bitter odyssey
Ali, Prince,  Bowie,
dignity, democracy
Death! For a while let no one die
we are shocked by who has crossed
grant us a moment while we try
to take stock of who was lost
I read the news today oh boy
about a lucky man who made the grade
George Martin could not avoid
A Day in The Life final fade
John Glenn sailed to space
gravity is slipped
Gene Wilder (oh that face!)
stopped Puttin' on the Ritz
Bill Cunningham shelved his camera
his bike stays on the rack
all of his subjects simply stand there
all are dressed in black
Fernandez gets rocked early
loses his control
Arnold Palmer bye bye birdie
but gets a one in hole
Kenny Baker, R2D2
put away the suit
what was it like? Nobody sees you
and yet agree you are so cute
Merle Haggard's swagger's gone
country outlaw – no phony
except when he put us all on
With his Okie from Muskogee
Brady Bunch lost their mom
U.N.C.L.E. is down an agent
Garry Shandling is finally calm
Life said "No!" to Nancy Reagan
Abe Vigoda's heart did break
he was a Corleone pal
"Can you get me off for old time's sake?"
"Can't do it for you, Sal."
And Julie Gregg, was Sonny's wife
In the Godfathers which led
to other roles in her life:
"McHales Navy". Enough said.
Everyone's Raymond lost his mother
The beat broken for Megadeth drummer
And Leon Russell changed the number
From 88 keys to six feet under
McLaughlin gave his last report
Grant Tinker has no show
Pat Summitt left the court
Emerson, Lake: and Palmer go solo
Antonin Scalia has been recused
(I was not dismayed)
but now because of recent news
farewell to Roe v. Wade
Cold and broken Hallelujah
secret chords discordant die
words that wreck and somehow soothe ya
hey, that's no way to say goodbye
Oh Death, the point is moot
But your choices are rather jaded
If you really did require a Duke
Why Patty and not David?
When will it stop? It's so obscene
Scenes fading to black
Oh no! Not Product 19?!
And Spam Bacon Snacks!!
Paul Kantner's Airplane crashed
Gordie Howe's ice gave way
Guy Clark's guitar is smashed
Fidel's talkin' Marx with Che
"Husbands, I know how to find 'em"
Said Zsa Zsa, right around ten
"With all due respect to diamonds
Lawyers are a girl's best friend"
Noell Neill knew all about the the cape
Her Lois Lane behaved discreetly
Alan Rickman – a great Snape
We miss you Truly, Madly, Deeply
Kitty Kallen, got the world on a string
Sings "Little Things Mean a Lot"
A voice that moved from big band swing
to modern post-war pop
Julia Roberts would not have sparkled
Mork and Mindy would not be friends
Season cancelled for Garry Marshall
"Happy Days" aren't here again
His Desperado days are done
The hotel lay in ruins
Glenn Frey lay down his guns
And skips the band's reunion
His Bartok, magnetic perfection
Pierre Boulez passed the baton
And at the other end of the spectrum
Schneider ("One Day at A Time") is gone
Fluid forms were a fixture
Hadid freed architectural geometry
First woman to win the Pritzker
With her "Queen of the curve" apostasy
Pat Conroy met the Great Santini
George Kennedy walked out the door
I'm sober but would raise a martini
If we could have had Naked Gun 4
The last Native American war chief:
historian Joe Medicine Crow
102 but a life too brief
To teach us we cannot know
Phife Dawg completed his Quest
Michael Cimino's at Heaven's Gate
Jean Shepard is honky tonk blessed
Henry Heimlich choked on fate
Rose Evansky invented blow dry styling
Freed women from under the dome
She fled to Mayfair to make hair beguiling
Dachau was almost her home
Casablanca – Rick's Cafe
The last of the cast has died
Madeleine LeBeau – "What do you say,
Sam? Play as time goes by"
Larry Colburn stopped the madness at My Lai
As brutality stalked the valley
A lesson here: before we die
stand up to Lieutenant Calley
I long to hear a comforting voice
Death is being so spiteful
PBS – no better choice
But wait…where's Ifill?
Elie Wiesel survived Auschwitz
His father, sisters gassed
His life was all about this:
the past is never past.
He is no longer with us
And now we need that voice
All this loss – may it give us
The strength to make a choice
To love as we have never loved
To not darken with despair
Brothers, sisters, it is not enough
To simply be aware
Who will stand with refugees?
Will we let the weak just fall?
What will be our destiny
With our backs against the wall?
Nero, they say, was crazy a little
But crazy, man, we've never seen
The new emperor not only plays a mean fiddle
But has matches and gasoline
All of us wonder, what's going to follow
And folks are leaving at a pretty good pace
a well-meaning phrase seems not so hollow:
"They've gone to a better place"
It's true that death will give us closure
But there's a warning on the mirror:
"Objects are much closer
Than they might appear"
But until the hour of that day
Down to the very last minute
Love this life as it ticks away
Be fully in it.
Twenty-1-6, oh, you were rough
The worst by far I've ever seen
After you, we're pretty tough
Bring it ! 2-0 seventeen!
Wait…This just in
George Michael is now "The late"
He summed it up, where we need to begin:
"Just gotta have Faith"
Just gotta have faith
Happy New Year
Dennis Caraher