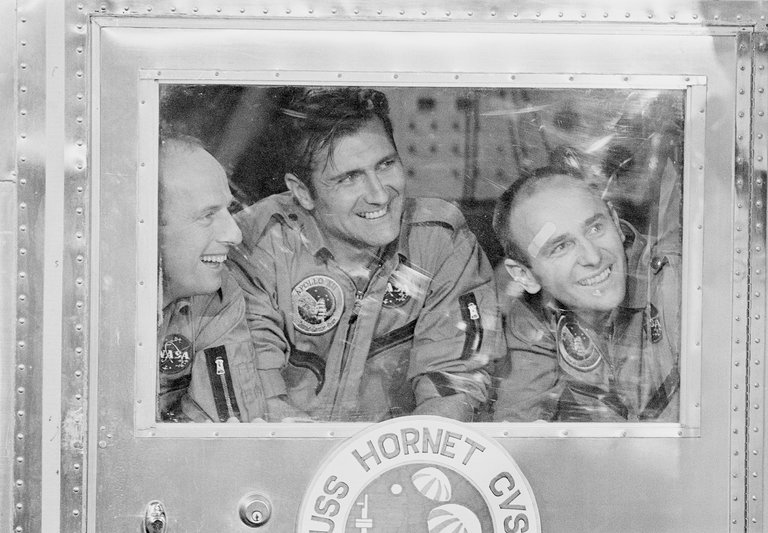 Richard Gordon – Astronaut – 1929-2017
My life was a blessed one: love glory and grace
My life was the best one, well, for me in any case
I sailed a rocket ship a chasm safely crossed
again earthly bonds slip and I have one final thought:
I never walked on the moon
It's just what had to be
There simply wasn't the room
A little sad for me
We were halfway to the stars
(Is that a Gershwin tune?)
Close but no cigar
I never walked on the moon
240 thousand miles
I circled just above
They were aground just awhile
Oh I would have loved
To do a little moon dance
A simple medley crooned
"It's a Fine Romance"
then an up tempo  "Blue Moon"
I never walked on the moon
just no way was that just
Did they think that I would swoon
and take away the gravitas?
But it was just my luck
Stay on board stay in orbit
It really sorta sucked
I felt ignored and a little sore but
I harbor no resentment
NASA gave no guarantee
But so close to such contentment
But who thinks of fulfilling me?
"Hey you feelin' me
On the Sea of Tranquility?"
I would have made it real
Not like ol' "One Step" Neil
But I am not complaining
Used to be I would fume
About the 112 years of training
So I could not walk on the moon
Don't see me as  distraught
or  bitter 'cause I ain't
just how many astronauts
Had a hand in managing the New Orleans Saints?
Yeah…how many?
And I had five kids and a family
So what if I did not live my fantasy?
I sailed a rocket ship and safely brought us back
And as my life slips and fading back to black
I see Eden Earth as I am walking out in space
And I feel the surface where I once left no trace
And my body will remain
resting in its tomb
Man this is so insane
 I am walkin' on the moon
I AM WALKING ON THE MOON!!!
"One small step…"
Oh Neil…come on.
Dennis Caraher
Just a few words about this poem. It started out as a song: "I never walked on the moon", which is something Richard Gordon said in an interview when he was older. There is no hint that he was bitter but rather was lauded for playing his part so well.  The line, "I never walked on the moon" is beautiful and seems perfectly suited for a Gershwin-like standard.  I began working on the lyric and the tune fell into place…I could hear a cello. But then….it just wanted to go in another direction.  I hope to return to song sometime.
Here is a more fitting tribute, by Richard Goldstein in the NY Times.
Throughout November I am writing a poem a day in an effort to raise money for The Center for New Americans, an organization that is located in Western Massachusetts and does great work in acclimating our new citizens to their new homes.
You may help by going here.
If you appreciate my efforts and my work please share.
Also, most of you know I am moving to Oregon at the end of the year. Before I leave I will bedoing two shows.  Both will be in Amherst at the NACUL Center at 7:00 on November 30 and December 7. Proceeds will benefit The Center for New Americans.