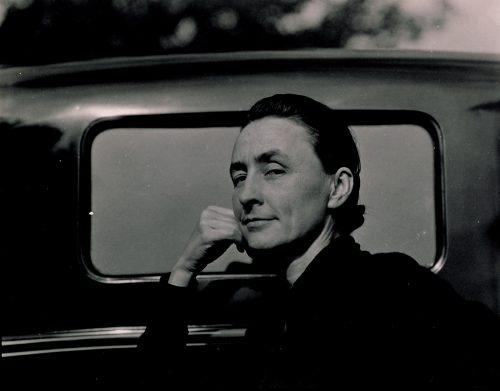 On This Day – September 15
Cutters killed in Kansas, Capote
writes in a style never seen before
If he wrote today he'd use emojis
To say "Hey everyone! Lock your doors!"
It is a day that ended discrimination
And Gypsies wept to hear the news
From Heinrich Himmler (he got an ovation)
"They are now at the same level as Jews"
Georgia O'Keefe is delivered,  her
Experience clearly left an impression
Margaret Mead finished her work
And now pesters the dead with questions
It's International Imprisoned Writer Day
An awkward title?  You said it!
I wonder if there could be a way
To pardon a prisoner for an easy edit
Oh oppression gets me depressed
It takes all of my fun away
I feel so blessed to be in the U.S.
Where it's National Bundt Cake Day!
Hurray!
1914 – Pro football player
The first death due to the game
Not in vain, the game got safer
Protecting brains the major aim
Before this day in 1806
Chaos in the West
Zebulon Pike got that fixed
So that peaks could be addressed
1920 – League of Nations
Hey!  We got a shot!
Nearly a century of cooperation!
Well except for Stalin, Hitler, Pol Pot…
Five hundred thousand on DC descend
Peace, freak flags unfurl
They wanted the Vietnam war to end
Now we need to save the world
Oh I wish I never knew
Of his tiny digit drama
Daily the middle one is used
Against anything Obama
He points out his enemies
He signals "I'm number one!"
But then much more menacing
Hollywood Access fun
And there is the digit
Desirous of the button
He fantasizes with it
Wants to say "Just fuck em"
So we must use our holy hands
To call, vote, hold to one another
We must rebuke this soulless man
He's one crazy mother  
Throughout November I am writing a poem a day in an effort to raise money for The Center for New Americans, an organization that is located in Western Massachusetts and does great work in acclimating our new citizens to their new homes.
You may help by going here.
If you appreciate my efforts and my work please share.
Also, most of you know I am moving to Oregon at the end of the year. Before I leave I will bedoing two shows.  Both will be in Amherst at the NACUL Center at 7:00 on November 30 and December 7. Proceeds will benefit The Center for New Americans.