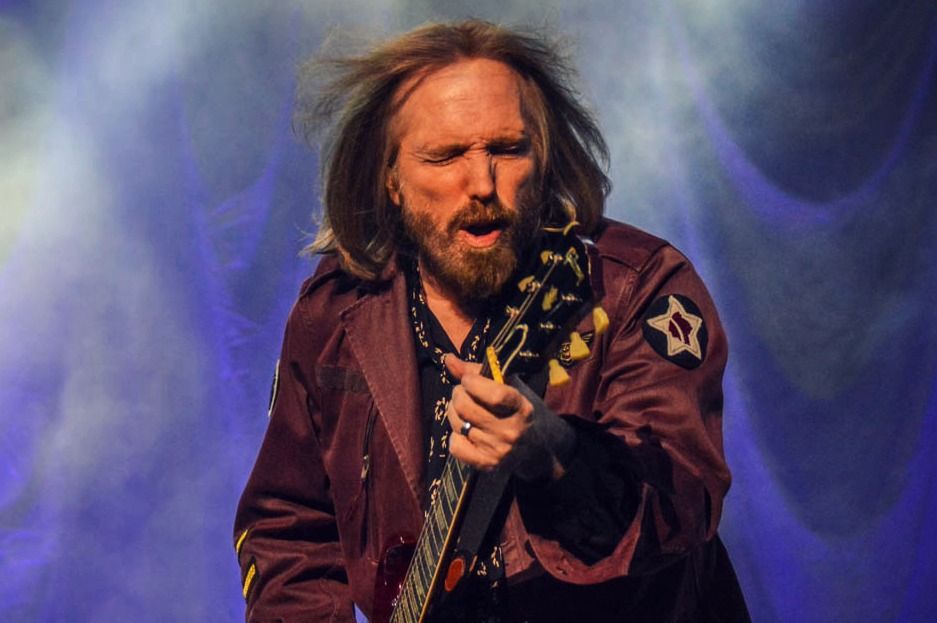 Tom Petty 1950-2017
If home is hell and so is school
It can easily define who you are
To build a life you need a tool
For Tom Petty it was a guitar
(with apologies to Woody Guthrie
Slaying tyrants takes a knife
And who wants a guitar all bloody
When it can resurrect a life?)
He'd met Elvis only the year before
But that kind of life did not inspire
Then at the TV altar of the Holy Four
Hope and fingers set afire
Formed Mudcrutch with his friends
Gainesville gigs, gritty covers
Local fame had its end
LA bound to be discovered
into the great wide open
Under them skies of blue
Out in the great wide open
A rebel without a clue
The band crashed but not so Petty
Went solo then it was clear
Needed a band to rock steady
The Heartbreakers played for 40 years
They loved them first in the UK
That punk and pithy sound
Charted later in the USA
Cool clipped "Breakdown"
Were there ever better songs
For sailing down American roads?
Steering-wheel drums, wailing along
On the chorus we explode
And I'm free, free fallin'
Yeah I'm free, free fallin'
Just as brilliant as the hooks
Were the words that simply shine
I have read entire books
That say less than his first lines
"She was an American girl"
Unique phrase? Not in this
But then comes an unknown world
He gives us "raised on promises"
A few words say a ton
capitalism, country, class
And somehow it's all fun
Somehow it kicks ass
Why do I think of Faust?
For this there was assistance:
"Headed back down south
Gonna see my daddy's mistress"
Come on!
He led a life beyond comparison
He shared a stage with his genius kin
Orbison, Dylan, Harrison
(they must have wondered, why Jeff Lynne?)
We listen to music to lift us up
To inspire, to dance, to pray
Writers and singers are gifts to us
And not only was one taken away
But scores of innocents were shot this week
As they danced and sang along
And we will not get the answers that we seek
Except it's just so fucking wrong
But here we are, let us give thanks
Nothing to do but stay alive
So go out now, fill up your tank
Turn up the volume, go for a drive
Well some say life will beat you down
Break your heart, steal your crown
So I've started out for God knows where
I guess I'll know when I get there
I'm learnin' to fly but I ain't got wings
Comin' down is the hardest thing
Over the last few day, I looked up some of Petty's  appearances and  came across "While my Guitar Gently Weeps" which I watched when Prince died (sigh).  It was at the 2004 Hall of Fame Induction.  It's just fantastic and often cited for Prince's guitar work which is astonishing.
But what I noticed this time …what I was drawn to..was not Petty's steady voice or Prince's pyrotechnics, but George's son, Dhani. He is just kind of whaling on his guitar in the background but just look at his face when Prince starts to play. Such unabashed joy. You can see his expression start to change right before Prince takes the lead…he knows what is coming and is just delighted.
So that is the image I want to hold today. This beautiful day. Not the sound of gunfire and screams. Not politicians sending prayers to victims and families. Not this hopelessness that sometimes grips me. But Dhani's smile. And just going for a walk under these indifferent, yet, to me, not unforgiving skies. Breathing. Rising. Falling.